Wes Craven plans new Scream trilogy.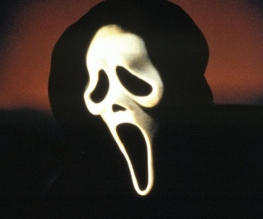 With the fourth installment in Wes Craven's Scream saga due next year, it seemed that this franchise – like its protagonist, Sidney Prescott – would not be one easily killed off. And now it appears that its life has been prolonged even more, with the director openly admitting that screenwriter, Kevin Williamson, launched this latest film with a second trilogy in mind. Speaking to MTV, Craven offered his thoughts on how it might play out.
"The studio wants to be very, very secretive about it," Craven commented, "I think it's kind of known that Neve [Campbell, who plays Sidney] is returning to her hometown for a short visit, and all hell breaks loose. But there's also a whole cast of new characters — there's some very, very interesting kids." The plan is not disimilar to the approach of UK TV series Skins, which rebooted for its third series with an entirely new cast. Or perhaps like the final series of Scrubs, though the less said about that the better.
But will it work, or have audiences had enough of ol' Ghostface? "I think the studio is realistic enough to say, let's see how it does," Craven said, "but Kevin Williamson does have an idea for a planned trilogy out of it." Let's just hope that things work out better than the third film, where the most terrifying thing on display was Courteney Cox's ludicrous fringe.
About The Author