Who's going to play Spider-Man?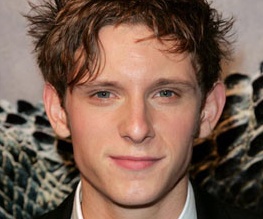 After Sony announced that Spiderman 4 was going to be scrapped in favour of a Peter Parker Preview, the first question on everyone's minds (apart from, "really? Can't we just think of a new idea instead?") was, so who's going to play him?
Well, it seems that some finalists are being lined up. Front of the queue is Brit Jamie Bell (of King Kong and Billy Elliott fame), followed by Andrew Garfield (of The Imaginarium of Dr Parnassus and the upcoming Social Network) and Josh Hutcherson (Journey To The Centre of The Earth, Bridge To Terabithia). Bringing up the rear is relative unknown Frank Dillane – who played Tom Riddle in the Harry Potter films. Do you have a preference?
With (500) Days Of Summer's Marc Webb preparing to direct, and Spidey-writer Alvin Sargent finishing up the script, this has the potential to be quite an interesting prequel. But only if they get the casting right, of course.
Who do you want to play young Spiderman? Let us know…
About The Author