Will Danny Boyle open the Olympics?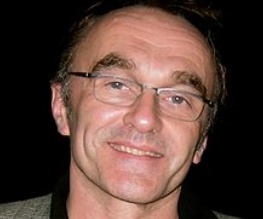 As we're all painfully aware, London's got a lot to compete with in terms of our Olympic opening ceremony. In Bejing, the opening ceremony was a sheer hallucination of fireworks, lights, mind-boggling drum-shapes and undulating bodily sex-beasts. I mean, what have we got, exactly? Peter Kay in a funny shirt?
Well, the Olympic committee are edging closer and closer to picking a director, and by all accounts fingers seem to be pointing towards one man; Danny Boyle. The man who brought us Trainspotting, 28 Days Later and Slumdog Millionaire could soon add "The 2012 Olympics" to his directing credits. Not a bad gig, eh?
It seems like his beautiful work in Slumdog may have first got the judges interested, and now though rumours are rife, Boyle himself is saying nothing except "I can't say any more," he cautions. "[But] it would be lovely, wouldn't it?"
Would you be happy for Boyle to take up England's baton? Let us know!
About The Author