Will Hugh Jackman Play Jean Valjean in Tom Hooper's Les Mis?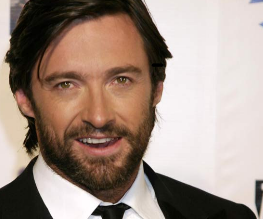 Now, not to get all geeky on you so early on a Thursday, but of all the people we want to hear sing, singing the songs of angry men, (the music of a people who – alright we'll give it a rest) Hugh Jackman is pretty high up there. It looks like director Tom Hooper is in talks with Wolverine himself to star in his adaptation of the musical Les Miserables, and WE COULDN'T BE MORE RELIEVED.
For those who don't care about musicals (ie the people who don't click on links with "Jean Valjean" in the title), Les Mis has been a West End staple for years and years, and doing it justice on the big screen will be no small task. When we first heard that Tom "The King's Speech" Hooper was thinking of taking the helm on the project we have to admit we thought it was a pretty good fit, and the news that Broadway-man Jackman is up for a lead role has done no harm whatsoever.
So the big question now is who would he be playing? It would have to be either loveable law-breaker Jean Valjean, or serious-coat-wearer Javert -Jackman aint no Marius, right? Considering the actor is a baritone, it could go either way, but we reckon he'd be great as leading man Val Jean (just as long as he can squeeze out those high notes. There's nothing more excruciating than a squeaky revolutionary)
Where would you put him in your dream Les Mis cast (yeah that's right, we've got one)? Geek out below, and don't tell anyone how excited we are, m'kay?
EDIT:
Since printing the above we've come to hear (via Screenrant) that Paul Bettany – PAUL BETTANY himself- has been tested for the role of Javert, making it pretty certain that Jackman is in pole position for the role of Jean Valjean. Bettany and Jackman, fighting it out in ragged cravats using only the medium of SINGING? This is the best day ever.
About The Author