Will James Mangold direct The Wolverine?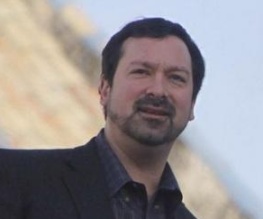 Well, this is very interesting. Deadline reports that James Mangold, writer-director of Girl, Interrupted and Walk The Line, is in final negotiations to take the helm for X-Men spinoff The Wolverine (starring Hugh Jackman's chest).
The sequel to Gavin Hood's universally disappointing X-Men Origins: Wolverine has been passed around Hollywood like some sort of faddy toy which nobody stays interested in for more than thirty seconds (SeaMonkeys, anyone?) – Darren Aronofsky was involved for months but dropped out citing family commitments, and since then we've seen both Duncan Jones (Moon) and Doug Liman (Mr & Mrs Smith) linked with the film.
Mangold's pedigree is relatively cast-iron, but is he right for this? The critical failure of X-Men Origins: Wolverine combined with the plaudits which have been heaped upon X-Men: First Class mean that The Wolverine absolutely must outstrip its predecessor by a country mile if it's to keep the franchise's momentum rising. Whilst Gavin Hood's a talented chap he clearly wasn't right for the film, and Mangold's filmography doesn't really shout 'superhero director'…
Time to find a safer pair of hands for Wolfie? Let us know what you think!
About The Author