Will Naomie Harris play Miss Moneypenny?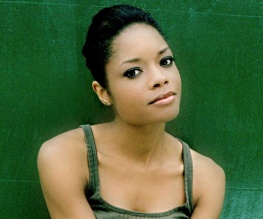 Ooh, this is exciting! You may remember last month's rumours that 28 Days Later star Naomie Harris would be joining the cast of the next James Bond movie – and now it seems she may be avoiding the deeply boring recurrent role of 007's temporary holster and instead breathing new life into the much-loved character of M's secretary Miss Moneypenny.
Moneypenny, who by the time Bond 23 is released will have been in retirement for a decade (since 2002's Die Another Day), was most memorably portrayed by Lois Maxwell – who originated the role – and the acerbic Samantha Bond (she of the "You always were a cunning linguist, James" line). Nothing's confirmed yet, but we think Harris would be a phenomenal choice and just the sort of actor the beleaguered franchise needs onboard.
In other news, the delicious rumours of Ralph Fiennes and Javier Bardem's involvement with Bond 23 continues to gather pace – it sounds like Bardem will be getting his villain on, which we're super super psyched about. Could this be the film that saves Bond?
About The Author