Will Paul Greengrass direct Jolie's Cleopatra?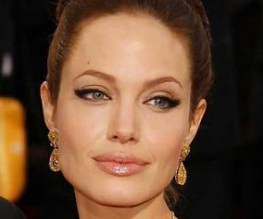 It seemed for a while that James Cameron would be the one helming the new biopic of Egyptian ruler and legend Cleopatra, but now the rumours are pointing at grasses rather greener. Paul Greener. Grass. Paul Greengrass. Doesn't quite work, but you get the idea.
The film, which will star Angelina Jolie as the beautiful but doomed leader, is going to be based on a biography by Stacy Schiff; a book that depicts the queen as much more a political dynamo than femme fatale. With this in mind, it seems to make sense that Greengrass would be interested in the project – we can't imagine the man behind the Bourne trilogy and Greenzone getting involved in a robe-toting romance.
Interestingly, the only thing we can actually confirm about the project is that it will be rated PG-13. Hmmm. Considering she was known throughout history for her loving and her fighting, it seems rather a shame that Cleopatra's tale may be diluted somewhat by the desire to appeal to everyone (really what I'm saying here is damn, no Jolie action for us, then?), but we'll have to wait and see. Greengrass seems like an interesting choice, and with Angelina keeping a firm handle on proceedings, Cleopatra could turn out to be, at least visually, rather gorgeous.
About The Author