Will Peter Jackson direct The Hobbit?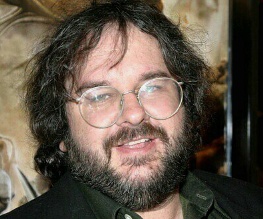 It's the news that Shire-fans have been waiting for ever since Guillermo Del Toro pulled out of directing The Hobbit. According to The Hollywood Reporter big dog Peter Jackson is now in talks with MGM as to whether he'd be suitable to direct the two-part epic. Currently he's credited as a producer – as well as helping pen the script along with his faithful fellowship of Fran Walsh and Philippa Boyens – but it looks like everyone involved is straining to get him in the big boy chair.
So what's the deal with this film, really? The problem is available filming time – the initial plan of a three year stint has been extended to a whopping six years after various set backs. Funding is also a massive issue, with co-owners MGM being unable to come up with the cash needed to make the damn thing. So the question is, now we're halfway up Mount Doom, can Peter Wise the brave shoulder the burden and finally get this film into the volcano of Hollywood? (it makes sense in my head). Watch this space.
About The Author