Would Harrison Ford return for a Blade Runner sequel?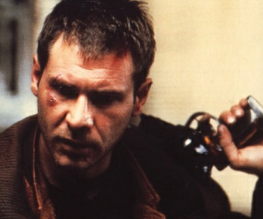 Seeing as Ridley Scott has been fairly busy with a little project called Prometheus, we thought he might have forgotten all about threatening us with a Blade Runner sequel. But it sounds like it's still all systems go on the Even More Replicants front. After previously stating that the film would centre around an all-new cast, it seems like Scott is thinking about getting star Harrison Ford back involved – even if it's just in a very small capacity. Good news? It does mean we get to Google pictures of Harrison Ford…
In a recent interview with The Independent, Scott confirmed that Ford wouldn't have a massive role in the film, stating "I don't think it'll be Harrison starring. But I've got to have him in it somewhere." So with Ridley Scott more than happy to have Harrison back some way or another, it looks like it might be left to the man himself to decide whether he'd like to dive back into the Blade Runner universe. Considering the fact that Scott and Ford famously clashed during the making of the film back in in 1982 (Ford admitted himself in 1992 – "Blade Runner is not one of my favorite films. I tangled with Ridley.") is there any reason for Ford to come back to a project that drove him mad? Probably not. Money? Harrison Ford needs the money, right?
Think Rick Deckard deserves a re-visit? Talk to us…
About The Author