X-Men: Days of Future Past characters debut on Empire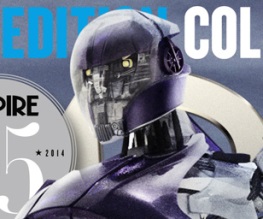 Well, this has shot our productivity for the day. The good folks at Empire have snagged an incredible X-clusive, with twenty-five different characters from upcoming superhero epic X-Men: Days of Future Past appearing on separate collectors' edition covers of their March magazine. And, aware that nobody on earth is going to spend £99.75 on buying all 25, they're releasing one cover an hour over on the Empire website.
Whilst we completely encourage you to go across and look at the covers in all their glory, we thought we might pop the images below too – click each one to see the full, gorgeous original on the Empire website. We'll update it every couple of hours to include the most recently released covers.
Sentinel

Havok

Toad

William Stryker

Bolivar Trask

Mystique

Beast

Quicksilver

Magneto

Professor X

Wolverine

Bryan Singer

Wolverine (Future)

Professor X (Future)

Magneto (Future)

Storm

Rogue

Warpath

Kitty

Sunspot

Blink

Iceman

Bishop

Colossus

Sentinel (Future)
Edit: the images are, as you can see, all up. We've got OPINIONS about some of them; look out for more wordy and less plagiarised blogs later in the week!
X-Men: Days of Future Past hits UK cinemas on May 22nd. That's 115 days and counting.
About The Author