Zac Efron's new film does better at the box office than expected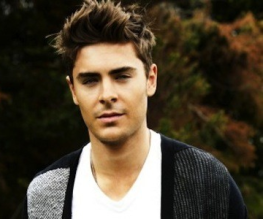 Zac Efron's latest film The Paperboy (directed by Precious' Lee Daniel) may be receiving mixed reviews, but the crime-thriller has taken just over $110,000 at the box office at eleven screens. Working out at around 10,000 per screen, the film's independent box-office debut is a strong one. No doubt retaining the affection of his High School Musical admirers, the film's early success speaks to the young actors' enduring appeal.
Zac Efron plays the younger brother of a Florida reporter (played by Matthew McConaughey) who (takes his shirt off) is investigating the history of a death row inmate. Presumably whilst this is going on Zac Efron soon becomes embroiled in a tawdry affair with Nicole Kidman's character, who is having a pen-pal romance with said inmate (played by John Cusack).
The exceptionally diffuse-sounding plot is an adaptation of a Pete Dexter novel and as you may remember we were a little sceptical about this film when the trailer was revealed. This scepticism soon became mixed with trepidation upon hearing reports of scenes featured in the film which depict Nicole Kidman urinating on Zac Efron and so, we've not really known what to make of this. However the impressive response the film's debut has garnered at the box-office has definitely piqued our curiosity and as the film had its UK release on the 5th of October, there's no reason our curiousity can't be satiated.
Will you be going to see the film?
About The Author