Zero Dark Thirty final trailer declassified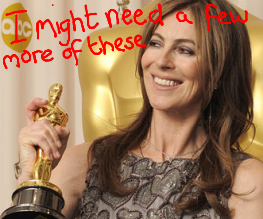 Zero Dark Thirty is shaping up to be one of the most important films of the last decade. Hovering around the 98 – 100 mark on Metacritic, it seems that very few people can find much in the way of criticism for Kathryn Bigelow's telling of the 10 year manhunt for Osama Bin Laden. With the UK release of Zero Dark Thirty set for 25th January, let's all bask in the warm green glow of night-vision goggles one last time before its release.
Zero Dark Thirty looks like it's stuffed with tension. In terms of historical accuracy and set design, it could even give Argo a run for its money. Considering the impact that the events portrayed Zero Dark Thirty on the world, this may very well be THE iconic film of the early 21st Century for future historians, which might be the most theatrical and ridiculous hyperbole in the history of mankind EVER, but what the hey, Zero Dark Thirty deserves it.
Most unfortunately, Zero Dark Thirty will be released on the same day as Parker, starring Jason Statham, which means that it will only be the 2nd most awesome film we'll see that week.
Not long now, Zero Dark Thirty fans! Are you pumped up for this film yet? Let us know in the comments below!
About The Author