Harry Potter and the Deathly Hallows: Part 2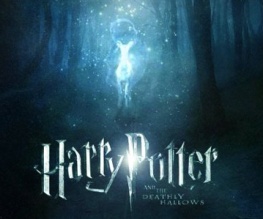 Last November, Harry Potter and the Deathly Hallows: Part 1 completely changed my mind about what had always struck me as a relatively uninspired and uninspiring series of films. Eight breathless months on, and the final part of the final adaptation of the final book has done what nobody dared hope – exceeded the extraordinary standard set by its predecessor. Nobody, absolutely nobody who sees this film will fail to be thrilled and delighted by it.
[FLOWPLAYER=http://uk.image-1.filmtrailer.com/77551.jpg|http://uk.clip-1.filmtrailer.com/7232_23972_a_4.flv,275,180]
As Deathly Hallows Part 1 drew to a close, audiences still recovering from the body blow of Dobby the House Elf's sudden death were left on an extraordinary cliff-hanger; Harry (Radcliffe), Ron (Grint) and Hermione (Watson) were wounded, drained and stranded God knows where, whilst Voldemort (Fiennes) stole the all-powerful Elder Wand from the tomb of Albus Dumbledore (Michael Gambon). This film picks up just minutes later, as Harry marshals his strength and prepares to continue his search for the remaining Horcruxes – obscure artefacts which are imbued with fragments of Voldemort's soul, prolonging his unnatural life.
Harry, Ron and Hermione's quest leads them first to Gringotts Wizarding Bank, where they must outwit the cunning goblin bankers and evade a dragon, and then back to Hogsmeade – now swarming with Voldemort's Death Eaters. However, it is to Hogwarts, which is now controlled by Professor Snape (Alan Rickman) and surrounded by Dementors, that the trio must inevitably return. As Voldemort masses his army outside the school, the remnants of the Order of the Phoenix prepare themselves to fight a battle they cannot win in the hope of giving Harry enough time to finish his mission and return the Dark Lord to mortality; but as he edges closer to success, Harry finally realises the gravity of the sacrifice he may have to make.
Deathly Hallows Part 2 is many things – on a narrative level it is both climax and resolution, and after the stripped-down road movie motif which characterised the last film it represents a return to the spectacular bombast and taut melodrama which have been the backbone of the series. On no count does it disappoint. The stand-out performance is, of course, from Daniel Radcliffe; for the first time, Rupert Grint and Emma Watson are very much written into the background to emphasise the loneliness of the path Harry must walk, and Radcliffe rises to the challenge with an energy and grace which bely his years and utterly dismiss his shaky performances in the earliest Potter films. He is superbly paired with Ralph Fiennes, who is finally given the freedom to bring Voldemort fully to life – Fiennes' moments of sheer agony as each successive Horcrux is destroyed are excruciating and compelling in equal measure.
As usual, the supporting cast is faultless – Alan Rickman continues to do extraordinary, delicious things with pauses, whilst Maggie Smith's Professor McGonagall is magnificent as she duels Snape and rallies the statuary of Hogwarts to its defence. It's also a real pleasure to see so many actors from the previous films return, if only for one line – I shan't list them, but you'll spot plenty of familiar faces. The script is sensitively and engagingly adapted, with most of your favourite lines making it from the book unscathed, and (as in the last film) freedom from the strictures of the school year have improved the pacing no end. Whereas previous Potter exploits have been forced to plod relentlessly towards the big climax in the penultimate chapter, splitting the last book meant that the Battle of Hogwarts could instead adorn the second act of Part 2 and leave the way clear for Harry to build up to his own personal Waterloo.
There are moments which jar – of course there are – and the 19 Years Later epilogue is still dreadful, but on the whole this is an enormously sensitive and well-managed adaptation of a very exciting book. It's also a pleasure to – possibly for the first time – see a film which was actually enhanced by the use of 3D. The visual effects are truly spectacular and bring to life even the most insane of J.K. Rowling's set pieces, without detracting from the story or replacing it à la Avatar.
It's obviously a given that this film will be an enormous commercial success, and the unprecedented emotional investment which Harry Potter fans have had in both the books and films will doubtless have thousands deciding they love the final instalment long before they see it. Nevertheless, it's hard to imagine even the most incoherent Pottermaniac heaping undeserved plaudits on Deathly Hallows Part 2 – it really is an astonishing achievement, and (in conjunction with its immediate predecessor) lifts the quality of the entire series by miles. I know I don't need to tell you to see it as soon as you can.
About The Author