Ghosted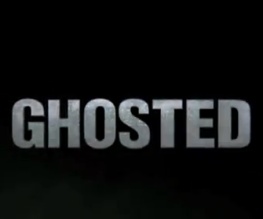 Ghosted is the debut feature length film from camera operator-turned-director Craig Viveiros. It's another gritty British drama about male prisoners, covering typical themes of friendship, revenge, redemption, corruption, violence (along with a disturbing shower scene for the obligatory bit of unpleasant viewing). Though it is well shot with stark lighting and unforgiving close-ups for that realist aesthetic, the air of suspense within some scenes is a bit too textbook – the film might actually be more resonant for the viewer if it were a two-part drama on ITV.
The film opens with jailbird protagonist Jack (Lynch) having a rather heated (not in a good way) phone conversation with his wife; we are now conveniently introduced to his intense stare and angry disposition, both of which dominate his character throughout most of the film. Jack has some nice mates, though, considering they're all locked up; nice at least compared to the slimy, untrustworthy, tracksuit-wearing gang led by wing number one Clay (Parkinson – a good actor from 2007's Control). Jack and friends are middle-aged, non-violent and amongst them they display a range of charming regional accents. When new boy Paul (Compston) arrives on the block, the manipulative Clay takes him under his wing – all the while, Jack is standing by with his suspicions.
We're not that far into the film, but already the narrative turns formulaic making it seem like just another prison drama about the various character struggles; some shit goes down in the stomping yard, the wardens don't do much about it, there's some dodgy deal between a corrupt warden and Clay the bully, Paul starts hanging out with Jack and – right on cue – it's time for some male bonding. It's a bit like Steve Buscemi's Animal Factory meets the Strangeways documentary series.
Jack and Paul develop a sort of obvious father/son relationship which becomes all the more poignant when the plot takes a little twist towards the end. Despite the overall story failing to impress or bring anything new to the table, the film is supported by some strong performances and some technical treats in the form of slow motion and enhanced sound effects, which in the end make it quite compelling to watch. It's just a shame that Ghosted shares its title with a rather lame-looking German/Taiwanese romantic mystery…
About The Author