The Road: A Story of Life and Death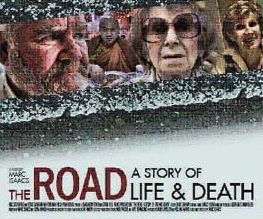 Watching The Road, it's hard not to feel a sense of being brought back down to earth. Screened as part of this year's London Film Festival, Isaacs' film is an emphatic dressing down of the feelgood nature that defined the smiles of London's 2012. Arriving after Julien Temple's The Modern Babylon, a euphoric celebration of the capital's widespread multiculturalism and its rich history, The Road's immigrant faces are invisible victims of an endemic atomisation of community at the heart of urban living.
In his essay on immigration's guarantee of a struggle between belonging and loneliness, Isaacs follows a few separate stories of people who have left their countries behind in the search for a better life. He begins with young Irishwoman Keelta O'Higgins in Holyhead, following her dream of being a singer to its natural resting place in London. With a job secured pulling pints in a Cricklewood pub, as Keelta serves the generations of Irish who came before her, The Road's first instance of profound sadness creeps in and hangs overwhelmingly atop the rest of the film.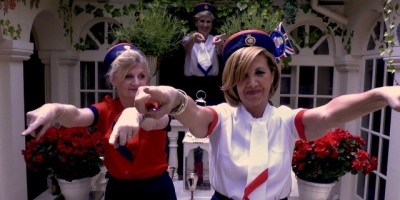 Admirably, Isaacs doesn't begin his journey on The Road as a means to any specific end. However, when following the dislocated lives lived along its stoic route, he does actively encourage a mood of palpable bleakness to bloom from within, and the tragedy of it all is nearly suffocating. The people he traces are united in loneliness, alienation and gratefully, occasional humour in the face of what seems a wholly oppressive environment. As defiant 95 year-old Peggy fumes over her deceased husband, she reveals in a humorous, sad and touching tirade how much she values her independence. It's this singular moment in The Road that finds something approaching freedom in its inhabitants. Elsewhere, immigrants like Irish alcoholic Billy and Kashmiri hotel concierge Iqbal feel only powerful isolation, their plight resembling solitary confinement in a city that has revealed itself to be a prison.
The interviews with Isaacs' subjects are a mixed bunch. He doesn't set out with a clear goal, but remains a constant presence behind the camera, and the avenues he takes aren't always helpful. With such rich subjects and raw material, Isaacs needles with questions and queries, a lot of it quite personal. He ultimately strikes a patronising tone, something most of the people on screen have no doubt encountered during their time as emigrants in a strange city. As such, The Road isn't really left to reveal itself, nor are its subjects free to examine their experience of it uninterrupted. Tales of lost jobs, distant family, dependency and feelings of isolation are all embellished by Isaacs' visual motifs; windows and shining beacons of light are squeezed in with the delicacy of a crowbar. Late in the film Isaacs returns to Keelta, whose pursuit of fame has led her to a cattle-call style audition, a group of young women belting out 'I Just Want to Make Love to You' for a promoter. As the youngest, most bright-eyed of Isaacs' subjects, it's a deliberately painful note to leave Keelta on.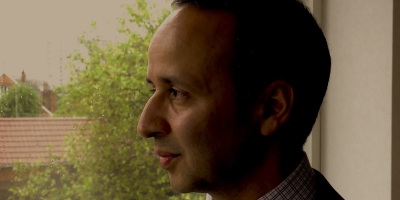 His interview and visual style can be pushy, but Isaacs shouldn't be accused of wholesale manipulation. The Road is about harsh realities, and it's to the film's credit that it doesn't ignore the bleaker aspects of London's multicultural society. Keelta immediately finds comfort in her own kind, settling in Irish-dominated Cricklewood in a bid to retain a sense of her own culture. Popularised images of London's smiling multicultural community wither in the face of such ensconced tribalism. It seems positively desirable when confronted with people like Iqbal. Looking out from his hotel, he notes a Shiite procession below and reminisces about life in Kashmir. It's a sad fact that for some, leaving home includes a loss of identity along the way.
Isaacs asserts that the road is constantly "renewing itself, and being changed by the latest arrivals." He's referring to the diverse communities formed by generations of people from all over, but after such unremitting bleakness the sentiment rings false. It's the road that changes those who travel it, swallowing up and fragmenting cultures, dreams and lives as people leave one home for the elusive promise of another. It's the only certainty that develops, itself a part of larger truths left unexplored by The Road's unswervingly grim course.
About The Author