Marvin Gaye biopic loses Lenny Kravitz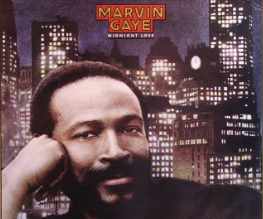 Marvin Gaye biopics are looking like a coveted project in Hollywood. Four have been reported so far but the one that seems most likely to see release is Julien Temple's Sexual Healing, which has now hit a rather unfortunate snafu by losing Lenny Kravitz for its principal role. The reason : Marvin Gaye's son's (Marvin Gaye III) clear and outspoken disapproval of his childhood friend's "shameful" choice. It has been rumoured that Kravitz was personally asked to walk away from the film which Marvin Gaye III believes is choosing to portray his father only during a low period in his life.
But not to fret, Jesse L. Martin has come to the rescue, detaching from another Marvin Gaye biopic (to be directed by Lauren Goodman and produced by James Gandolfini) to fill the gap left in Temple's version.
Despite much opposition from the Gaye family, Temple's film has been greenlit and financed with an $8 million budget with EMI (which holds the rights to Gaye's music) ready to give the approval to move forward. The film is said to be based around Marvin Gaye's making of the Midnight Love album during which he lived in Belgium while addled with drug addiction and attempting to come back from being a has-been.
Does the prospect of a Marvin Gaye biopic tickle your fancy? Or does its focus on the just the bad make it simply an act of creative vandalism? … and… GO!
About The Author