A Thousand Memories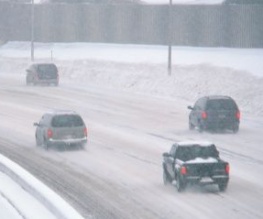 2010 marks writer-director David Monaghan's second film – the first being 2008's patchy Spring Cleaning – and, in keeping with the seasonal aesthetic, A Thousand Memories is a new interpretation of the traditional Christmas film.
December 23rd finds Alex, his fiancé Dee, and his friend Markham (He insists on being called Markham, it transpires, because his first name's Leopold) stuck in freezing weather in Alex's aging car, on the M4. For two of the three, this is clearly not ideal; Dee, a serving soldier, is due to report to her unit later that evening before being rotated back into active duty (on 'Christmas Relief') while Markham, a journalist, has an article due in two hours, and no internet connectivity whatsoever.
Alex, however, is secretly happy because every delay is extra time with Dee before she ships out. Less secretly, he enjoys winding up Markham about the deadline. Alex has observed Markham's career trajectory, and is very careful to make sure he doesn't disappear too far up his own column.
Everyone's desperate for something; Dee's desperate not to let her unit down by missing the flight, Alex is desperate for more time with Dee, and Markham's just desperate for some wi-fi.
The long and difficult journey is plagued by obstacles at every turn, from accidents and diversions to the horrific prospect of the flask running out of coffee. The music doesn't help; the CD player has broken, and radio stations are stuck in the hellish Christmas-song loop. There's also a very real chance that if Dee hears Driving Home for Christmas once more that she will go insane.
The film is at its' best when the mixture of personal and political are just right; on occasion, Monaghan's anti-war stance can jar a little with the interpersonal relationships. However, the director cannot be faulted for his bravery in setting the film almost entirely within a single car; the only exceptions are at traditionally transitional spaces like the sequences set at a self-service petrol station – a source of an inspired rant by Markham – or at a transport café, where the beleaguered group hole up, briefly, for some respite.
Over time, Alex becomes the most sympathetic character; although he starts out immaturely delaying the journeys' progress wherever possible, by the end of the film his love – via a superlative performance by Thomas Sanderson – for Dee humanises his motivation. In the end, things boil down to the essential deadlines; will Dee make it to her unit in time, will Markham manage to submit his article, and how long can Alex make the journey last without anyone noticing? It's to Monaghan's credit that he makes us care about each storyline, even the self-centred Markham's, by letting the actors bring out their characters at their own pace.
Despite a few overly politicised moments – but never at the expense of the character development – As Yet Untitled is a bravura piece of filmmaking, and functions perfectly as a counterpoint to the traditionally schmaltzy Christmas film.
By James L. Shelton
To vote for A Thousand Memories click the facebook like button at the top of the page
Back to Write Christmas
About The Author