SHORTLIST: Twelve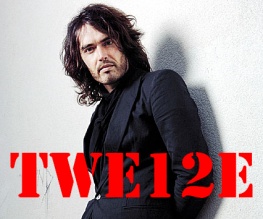 It's so much more than Se7en.
As inspired, as it is unexpected, Russell Brand is cast as the serial killer in this truly terrifying film. Brand plays Jack Deer, a man hell-bent on avenging Langley, the man he holds responsible for the abuse of his young daughter. His daughter's abuser would have been behind bars were it not for errors in the investigation carried out by Detective Langley ( a fantastic portrayal by Crowe of an anguished man, seeking a peace of mind he just cannot find).
This film grips you from the opening sequence and does not let go until long after the credits have rolled. In the first scene we see Brand sauntering in an apparently relaxed manner away from a house that is festooned with Christmas decorations. We then move swiftly to inside the house and a gruesome murder scene. In the background "On the first day of Christmas my true love sent to me: a partridge in a pear tree" is being played on a loop. When there is a second murder the next day with the same song playing, only this time including the second verse too, it becomes clear that a serial killer is at work and that his intention may well be to commit twelve murders and complete the song.
Through flashbacks we learn that Deer's daughter was abused to the sounds of "The Twelve Days of Christmas" on the radio and that this song has haunted her ever since. Deer wants Langley to suffer as his daughter has and for the song to torment him for the rest of his days. He plays a game of cat and mouse with Langley, tormenting him, starting off with victims Langley was acquainted with, making Langley wonder if he is the link, but then moving on to people close to Langley, leaving him in no doubt that he is the target.
Can Langley catch Deer before the song is complete and there are twelve bodies? Will he be able to protect his wife (Kelly Preston), and son, who look likely to be Deer's victims on the eleventh and twelfth days of Christmas?
If you just go and see one film this year then make sure it is Twelve. Fincher is at his finest-building a tension that is palpable, and both Russells are superb, giving huge depth to their characters. In a word: unmissable!
By Karen Francis
To vote for Twelve click the "facebook like" button at the top of the page
Back to Write Christmas
About The Author