12 Days of Christmas #8 – BFF's Top 8 Milking Maids

On the eighth day of Christmas, Best For Film gave to me…
Maids #8 – The Secret Garden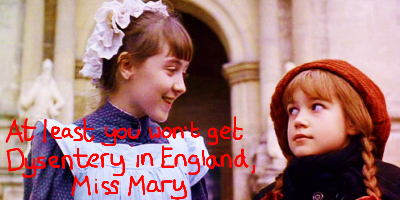 Poor old (young) Martha. When she's not having to convince an obstinate and spoilt little girl from India to put her clothes on, she's having to give lessons on how to skip, holding a crippled boy down during a fit, or getting slapped by Maggie Smith. Don't let her frail appearance fool you – Maggie Smith can bust out the pain when she wants to. Stay cheerful, Martha!
Maids #7 – Dolores Claiborne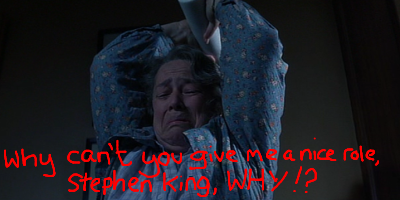 Kathy Bates, looking somehow even less feminine than she did in Misery, is a maid accused of murder, by pushing her elderly employer down the stairs. Oh the humanity! Oh the intrigue! Oh Steven King you've done it again. An astonishing achievement! Let's all fondly remember Kathy Bates in her finest hour, shall we? MERRY CHRISTMAS.
Maids #6 – Maid in Manhattan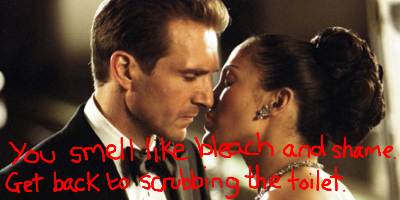 We couldn't have a pointless blog entry on maids without talking about J-Lo, could we? Well, yes we could, and we would've preferred not to think about Jenny from the Block more than we could humanly help it, but there's no escaping the fact that there exists footage of Jennifer Lopez making out with Voldemort. The HORROR.
Maids #5 – Brienne, Maid of Tarth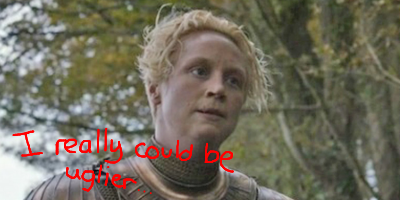 Ahh Brienne, our chaste ass-kicking knight from the Sapphire Isles. She's as described as appealing as a gnarled willow tree with buck teeth in the books, but she's treated a little better in the television series of A Game Of Thrones. George R. R. Martin has always been rather cruel to his characters, Brienne in particular, and his latest blog entry on his official website might go a ways in explain why he's such a ye olde dick.
Brienne does look sort of familiar, doesn't she…? Oh shit, she looks like Alan Tudyk!
Maids #4 – Goodfellas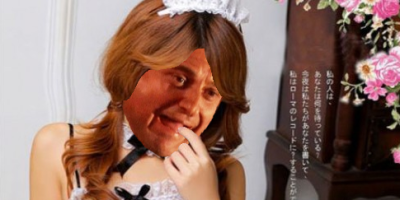 Goodfellas!? What are we on about? Well, Joe Pesci gets in trouble after he kills a MADE man, and has ambitions of becoming a MADE man himself. Robert De Niro and Ray Liotta can never be MADE into MADE men because they're "Irish", or so they claim. We're not actually sure what being a MADE man means, we presume it's like a membership card where you get a discount at the club bar. That's right folks, our number 4 slot has gone to a pun. You gotta problem with dat!?
Maids #3 – Maid Marian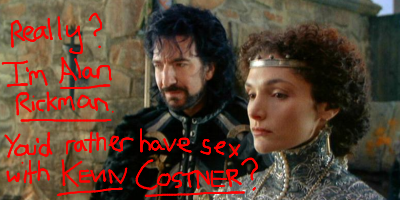 Despite having poodle hair and a shrill, annoying voice and an awful taste in men and also she probably smells bad too, Maid Marian, as played by Mary Elizabeth Mastrantonio in Robin Hood: Prince of Thieves, has made it to our number 3 spot. It's no so much her lacklustre and, quite frankly, insulting performance, but more her ability to be outclassed by every actor around her that caught our discerning eye. Morgan Freeman invents the catapult just so he can launch her career into a landfill. Alan Rickman makes her look like a flaccid turd when they go head-to-head. Even Kevin Costner, who may we remind you couldn't be bothered to put on an English accent for the role as Robin Hood, outshines her. And that is why we love Mary Elizabeth Mastrantonio: she makes Kevin Costner look good. Anyone who can achieve that lofty goal is worthy of our adoration and respect.
Indecently, here is Snape cancelling Christmas:
Maids #2 – Anne Hathaway
Ahhh Catwoman. Selina Kyle. Anne Hathaway is our Number 2 Maid (which is actually a position we're hiring for, if anyone's interested). If it were not for her stint as a maid with ulterior motives at the beginning of The Dark Knight Rises, we don't think we would have made it through Christian Bale's cancerous growling or Tom Hardy's "I'm talking into a coke can and I'm sort of randy" voice. The sneaky minx looks anxious and contrite when we first catch a glimpse of her, but as soon as her Catwomanish ways begin to manifest, this sexy maid becomes as DAMN THIEVING BITCH! Congratulations, Anne Hathaway, you've stolen our hearts. Here's to hoping you get that Catwoman spin-off after all, and here's to REALLY hoping that it'll be better than the Halle Berry catastrophe.
Maids #1 – The Hand That Rocks The Cradle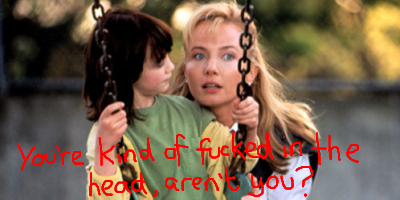 The ultimate Milking Maid. Rebecca De Mornay plays a psychotic nanny who begins breastfeeding her employer's baby as part of her ploy to steal the emotional attachment of the crying bundle of crap. She's genuinely and terrifyingly creepy. Aside from being a devastatingly hot mental patient, Rebecca De Mornay is also very intimidating for a tiny blonde woman, as shown in possibly the most awkward scene ever.
Poor Ernie Hudson! He used to be a Ghostbuster for Christ's sake! You can't hit him, he has the mind of a child! Our lovely lactating, baby-stealing, Hudson-hitting, Mommy-murdering Rebecca De Mornay is our very top Milking Maid!
And remember… The hand that rocks the cradle is the hand that rules the world, so fire that nanny before she steals your children! Merry Christmas one and all!
…seven swans a-swimming,
six geese a-laying,
five goooooold rings!
four calling birds,
three French hens,
two turtle doves,
and a partridge in a pear tree!
About The Author