TGIM! Safar Arab Cinema Festival

Hey, remember that time when Arabic cinema was really fashionable and totally accessible to the general mainstream public? No, us neither. In order to shed a little light on a section of cinema that few will be familiar with, the Arab-British centre has teamed up with the Institute of Contemporary Arts and the Dubai International Film Festival to put on a week-long event: Safar: A journey through Arab popular cinema. Showcasing an array of different Arabic films that span over a period of fifty years – the majority of which have never been screened on British screens before – the festival officially started on the 21st September and promises to be a treat for British viewers. As the 'Great British Summer,' has officially ended we would imagine scores of Londoners will be looking for this sort of thing purely as a means to avoid being swept away by torrential rains and we advise you to head on down before all the screenings get booked up.
The British-Arab centre (an independent charity that aims to improve British outlook on Arabic culture) have put on an event that explores both classical and contemporary Arabic cinema and have been pretty daring with their film choices. The official website for the programme mentions a range of genres to expect such as drama, comedy, melodrama and interspersed this information with words like,"gripping," "subversive," and "controversy," indicating that there is sure to be something for everyone. Malu Halasa, the writer-in-residence for the event, has praised the films as being fearlessly indicative of the transitory nature of Arabic culture and as several of the films feature overtly feminist or female-centered themes, this could very well be a reference to the changing status of Arabic women in contemporary Arabic culture.
This certainly seems to be the case with Safar's screening of Watch Out For Zouzou, starring Soad Hosni, an actress affectionately known as the 'Arabic Marilyn Monroe.' The film's cultural significance rests on its central character's desire to become a belly dancer and it has been referred to as, "a sensual film made before the demise of cultural liberalism."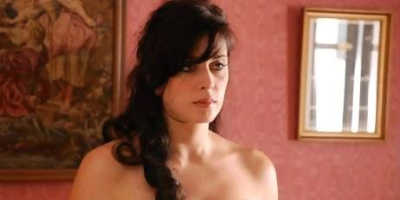 Following on from Watch Out For Zouzou is a screening of Jordanian film Captain Abu Raed, a moving story with remnants of Life is Beautiful, about an airport cleaner who upon finding an old pilot's cap, decides to pretend to be a retired pilot and regales the neighborhood children with tales of his imagined travels. At the time of the film's release it was the first Jordanian film to be produced in over fifty years and it is a fitting predecessor for Wednesday's screening of the hilariously titled Terrorism And The Kebab, apparently one of the most popular Egyptian films of all time.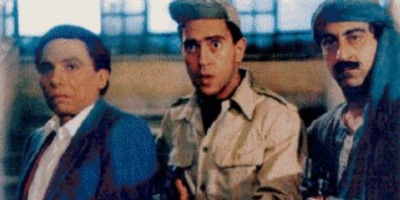 Starring Adel Imam, an actor compared to Charlie Chaplin due to his knack for physical comedy, it is a farce which takes some unsubtle potshots at the bureaucratic nature of modern Egyptian society and has been suggested for any audiences that loved Christopher Morris' Four Lions.
The Safar festival isn't due to end until the 27th September and with a screening each night, this is just a small selection of what's on offer. Internationally renowned speakers such as filmmaker Dr Viola Shafik and Head of Media and Film at SOAS Dr Dina Mater, have also been scheduled to appear at discussion forums designed to encourage critical debate on Arabic film. With tickets on sale for as little as £5, there really is no excuse not to expand your knowledge of a branch of cinema that is woefully under exposed.
About The Author