Robopocalypse adaptation targets Anne Hathaway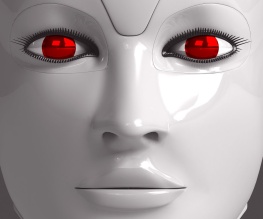 Robopocalypse. We'll give you a second to work out how to pronounce that. Say it out loud a few times. If you don't say RoboCop-alypse at least once, then you have far more competent brains and tongues than we do.
The film, based on Daniel H. Wilson's novel of the same name, will be directed by Steven Spielberg and adapted for the screen by Drew Goddard, who recently directed bonkers meta-horror The Cabin In The Woods. The plot will see a future-society that has become over-reliant on robots and machines – stop us if you've heard this one before – which falls apart when a particularly homicidal Artificial Intelligence is inadvertently released into the technological wild. Taking control of the world's robotics, the AI – known as Archos – begins waging war on humanity.
So far, so Asimov, but despite the relatively familiar sounding premise, Wilson's novel was well received, and he has a PhD in robotics, so this is likely to be a more plausible depiction of robots than we might normally see. It's been a while since Spielberg directed anything action-heavy or CGI laden, and this seems like a good fit for his talents. With Spielberg having reportedly already offered the lead to Chris Hemsworth, he's now chasing Anne Hathaway to play opposite him, and superficiality aside – we're assuming they'll still have time to look rugged and sexy during the robopocalypse – what a pairing that trio would make in terms of box office pull!
We're excited about this one. Nobody does big tent-pole pictures like Spielberg, and the last bunch of robots-gone-bad films didn't quite set the world alight (we're looking at you, Terminator: Salvation), so we're hoping he can combine the believable end-of-the-world vibe he brought to War Of The Worlds with his ability to craft slick sci-fi worlds, such as in A.I. Artificial Intelligence and Minority Report.
Robopocalypse is set to be released simultaneously world-wide (as befits an apocalypse) on April 25, 2014.
About The Author