TGIM! The Irish Film Festival London 2012

So. Irish cinema then. It's not enormously influential is it? Except that there's a hell of a lot of Ireland out there in Hollywood. Some of our favourite films, film-makers and stars are from just across the water, there. Imagine a world devoid of Liam Neeson, Cillian Murphy or Pierce Brosnan. Imagine a world without The Crying Game. Could you honestly live in a world without The Crying Game? It's purely a rhetorical question, don't answer that.
The Irish Film Festival London commences on 21st November and lasts for 4 days. Here are some of the events we are most looking forward to.
Jump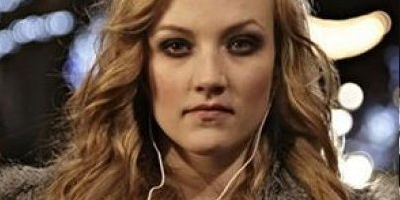 IMDb lists 27 films with the title of Jump, however this particular Jump certainly stands out from the rest. A film set on New Year's Eve in the Northern Ireland town of Derry, Jump follows four strangers, all suffering an existential crisis or two. The night is filled with coincidences and intrigue, building up to the moment when the clock strikes midnight.
Jump featured at the Toronto Film Festival 2012, and it had an excellent reception. We are eager to see how a jaded and, let's face it, twisted London audience will respond to it. Following the screening there will be a Q&A sessions with director Kieron J. Walsh and producer Brendan J. Byrne. We will be Rather J. Excited.
Jump opens the IFFL on Wednesday 21st November at Riverside Studios.
Natural Grace: Irish Music and Martin Hayes
Martin Hayes is probably not a name you have heard of, but he has been undoubtedly an enormous influence in Irish music. He has been the All Ireland Fiddle Champion six times, and for good reason. Here he is kicking absolute arse with a fiddle, whilst trying not to look like the grubby folk in the boiler room of The Titanic:
The documentary features Art Ó Briain as he stalks Martin Hayes over a two year period, from his home in East Clare in Ireland to Japan and the US. Featuring a surprising level of access to a musical great, Natural Grace has received many accolades, including Best Documentary from Galway Film Fleadh, the largest film festival in Ireland. Natural Grace will be shown at Riverside Studios on 22nd November.

What Richard Did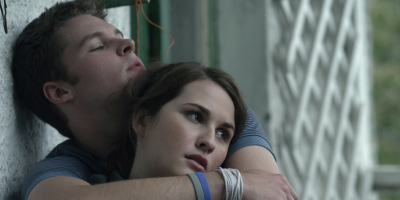 Possibly the highlight of the festival, What Richard Did has been turning a great number of heads. The Irish Times was particularly gushing about it, slapping 5 stars on its rump. The film is about rich teenager and overall douche Richard and his contemporaries in the summer break between college and university. An alpha dog who has never been denied anything in his life, Richard performs a rather naughty deed that might ruin his entire life.
What Richard Did is a look at the role privilege plays in Irish society, and its influence in our formative years. The director Lenny Abrahamson spent 8 months with the young cast in an acting workshop so as to get the most natural performances he could, and (so sayeth all the reviews) this hard work paid off. Keep an eye out for What Richard Did. The film is playing at the Tricycle Theatre on Friday 23rd November.
The Pier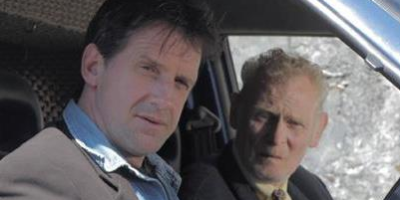 The Pier is a typically Irish story about how awful parents can be. Called back from his life in New York, Jack expects to find his estranged father Larry on his death bed. Larry is golfing (an experience we equate to dying, but the point is that Larry is in good health). Jack is as angry as you would expect, but without the means to buy a ticket home, he decides to help his no-good father out on his rather hefty number of debts.
Seeing as our entire generation was abandoned by an unloving and uncaring patriarchal society (it's what Tyler Durden said, so it must be true) we here at Best For Film eagerly await Jack and Larry's stilted but ultimately moving and emotional reconciliation, all performed in an attractive Irish brogue.
If that's not enough for you (you heartless brute!), the screening of The Pier will be followed by the Oscar-nominated short Pentecost, all at the Tricycle Theatre on Sunday 26th November.
Good Vibrations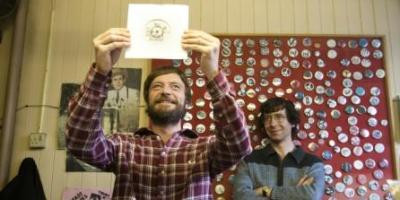 The Irish Film Festival London 2012 finishes up at the Tricycle Theatre with Good Vibrations, a film depicting the life of Terri Hooley. The legendary music producer is most famous for discovering The Undertones (get Teenage Kicks right through the night! Is this microphone on?), but the film follows his time in 1970s Belfast. As bombings rocked the city, Hooley decides to open up a music store, which he names Good Vibrations, on the most bombed street in the whole of Europe. Location, location, location. Finding a society of disenfranchised punks, Hooley finds himself a leader of the music scene amongst chaos and death.
Good Vibrations won the Best Irish Feature Award at the Galway Film Fleadh 2012. Check it out when it closes the festival on Sunday 25st November.
It looks as though the IFFL will continue the name it made for itself last year. What film out of our selection entices you the most?
About The Author