20,000 Leagues Under the Sea gets Se7en Writer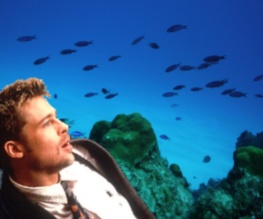 After working together on iconic serial killer film Se7en it looks like director David Fincher and writer Andrew Kevin Walker are teaming up once again for Fincher's reimagining of the Jules Verne novel, 20,000 Leagues Under the Sea. Strangely, the studio behind this film is Disney so we're not quite sure what to expect yet. Searing political dialogue between two animated manta rays? Brad Pitt having a swim with some talking CGI dolphins? In true Hollywood style, there is ANOTHER film version of the novel in the works, courtesy of 20th Century Fox and produced by Ridley Scott – although apparently this one's set in the future so it will probs be totally different.
Disney had been in discussions with the confusingly monikered McG – who previously directed Terminator: Salvation and the Charlie's Angels films and whose next film This Means War looks mental – but they ended up parting ways. But don't worry, McG, there are plenty more fish in the sea.
About The Author