21 Jump Street writer Michael Bacall joins Tarantino's Django Unchained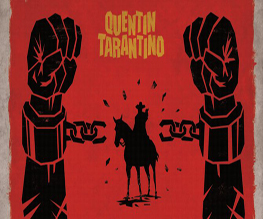 Michael Bacall must be feeling pretty smug about himself right now. In the past few weeks, the actor/screenwriter has seen the successful release of two comedies he wrote up – the brilliant 21 Jump Street and the slightly-less-brilliant-but-still-fun Project X. Now, the young scribe has been taken onboard by Tarantino to star in his upcoming Western, Django Unchained.
This shouldn't come as a complete surprise though, as Bacall has previously starred in Tarantino's Inglourious Basterds and Deathproof. It's unlikely however, that Bacall will be stealing the spotlight in Django from a cast that includes Jamie Foxx, Leonardo DiCaprio, Samuel L. Jackson, Sacha Baron Cohen, Christoph Waltz and Kurt Russell. Still, he'll probably have a hell of a lot of fun being part of such a colourful cast.
Django Unchained is the story of a slave-turned bounty hunter who goes on a vengeful mission to rescue his wife from an evil plantation owner. Aside from the setting, it's typical Tarantino stuff and we can't wait until it comes out this Christmas.
About The Author