3D in cinema? Again? Get ready for Shark Night 3D!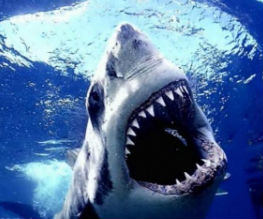 The Hollywood assault upon 3D cinema looks set to continue unabated (this time with added bite) as former stuntman David R. Ellis announces that he has signed up to direct forthcoming horror film Shark Night 3D. The title, which leaves little to the imagination, will no doubt be looking to avoid comparisons with the film so bad that the use of 3D in cinema was shelved for 20 years, 1983's universally-panned Jaws 3-D.
Ellis, no stranger to gore after work on such classics (hehe) as The Final Destination (Ellis' first taste of 3D in cinema), is also well versed in the production of aqua-themed films having worked on Deep Blue Sea. Ellis has also roped in special effects guru Walt Conti, of Free Willy and The Perfect Storm fame, to create the animatronic beasts for the film.
Although shooting is set to start this summer in Louisiana, there is no indication of when Shark Night 3D will be hitting our screens. In the meantime we suggest you hold tight and resist the temptation to go swimming in shark-infested waters.
Looking for a fright on Shark Night or trembling at the prospect of Jaws 3-D Mk II? Let us know below…
About The Author