In UK 3D movies celebrate this Easter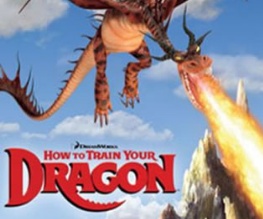 Recession? What recession? In the UK 3D films How To Train Your Dragon and Clash Of The Titans have smashed box office takings, making the Easter weekend the second most lucrative in the past 12 months.
The overall takings were up 112 percent on the same weekend of 2009. After consulting our on-site maths team, we can confirm, that's quite a lot of percent.
Despite patchy reviews, the God-boshing Clash Of The Titans had no trouble posting blockbuster opening numbers of £5.68m on the weekend, and £7.41m including Easter Monday. Though poor old How To Train Your Dragon only had four days on UK 3D screens before it was beaten off by Titans, it grabbed a mighty £4.85m. And with Easter Monday added in, that total rises to £5.97m. Whew.
And it wasn't just the new flicks that caught the UK 3D eye; this weekend Alice In Wonderland overtook Charlie and the Chocolate Factory to become Tim Burton's biggest ever UK hit, with cumulative grosses of £37.94m.
It seems that people really are willing to pay more for the 3D experience, even when the reviews are less than brilliant. Good news? We're not so sure…
Are cinema goers in the UK 3D-mental? Or is it worth every penny? Let us know below!
About The Author