A Million Ways to Die in the West gains Sarah Silverman – maybe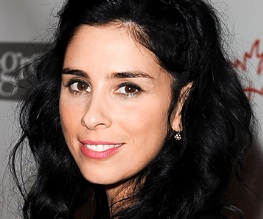 Sarah Silverman has joined the cast of Seth MacFarlane's western comedy A Million Ways to Die in the West. Well, we say joined – she's currently in negotiations, but it's pretty likely she'll sign on officially. The comedian will star as a foul-mouthed prostitute who loves Jesus. The prostitute will service the horny residents of a town in the Old West in any way they please for the right price – but the joke is that she won't sleep with her fiancé, played by Giovanni Ribisi, because it would be a sin. Silverman's particular brand of comedy means that she is the perfect fit for this role.
The cast for this film is shaping up to be pretty impressive, with Charlize Theron, Amanda Seyfried, Liam Neeson and MacFarlane himself already on the roster. The story centres on MacFarlane's rancher with a severe lack of courage who loses his girlfriend (Seyfried) to another man when he backs out of a gunfight. However, the rancher finds courage when he meets a beautiful woman (Theron), and has to fight for her when her former husband (Neeson) arrives in town. A Million Ways to Die in the West is expected to start shooting in Spring this year.
About The Author