A Very Harold And Kumar Christmas gets 8 character posters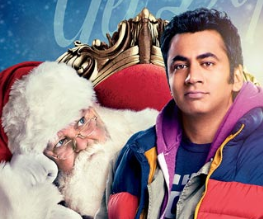 When last we left Harold and Kumar, six long years ago, Harold and Maria were settling down to wedded bliss and Kumar, well, Kumar still loved to smoke that weed. This year we're joining them for A Very Harold And Kumar Christmas 3D where festive fun is somewhat interrupted when Harold shoots Santa Claus in the face. Expect all your favourite shenanigans, but this time with tinsel, Neil Patrick Harris and probably quite a lot more weed.
Posters ahoy! Watch out for Jesus.
We've missed those kids. Satisfy your H+K munchies with the trailer here.
About The Author