Details of Zoolander 2 revealed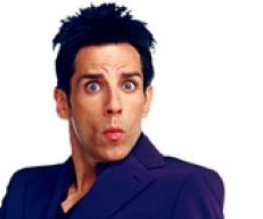 Has it really been ten years since we first caught a glimpse of Blue Steel? The 2001 hit Zoolander taught us all the importance of being really, really, ridiculously good-looking, and thankfully it looks like it won't be too long until we're reunited with its stars Derek Zoolander (Ben Stiller) and Hansel (Owen Wilson). In a recent Big Year junket, Wilson revealed a couple of tasty morsels as to what we should expect from the much awaited sequel – and you know how we love morsels…
When asked about how far into the Zoolander 2 the team were, Wilson had this to say:
"Where it's at is we've completed the script, Justin Theroux and I, and handed it into the studio. Now the studio has the script and we're at that point where we're waiting to see what they want to do.
It's ten years later and most of it is set in Europe. I don't want to give away too much, but it's basically Derek and Hansel ten years later – though the last movie ended on a happy note a lot of things have happened in the meantime.
Their lives have changed and they're not really relevant anymore. It's a new world for them. Will Ferrell is written into the script and he's expressed interest in doing it. I think Mugatu is an integral part of the Zoolander story, so yes, he features in a big way."
He also mentioned that the catalyst for the story's sequel centres around Hansel suffering from a hideous, disfiguring injury – meaning he has to re-think his career as the world's most beautiful man.
Watch this space. For serious.
About The Author