Second trailer for War Horse now online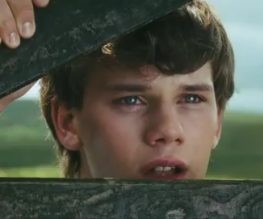 We've already been treated to a trailer and a poster for the Spielberg adaptation of the Michael Morpurgo novel War Horse, but it looks like the marketing are on full pelt: we can now we can reveal a second trailer for the WW1 epic.
Warning: what you're about to watch is dangerously noble. Only attempt viewing upon being fully aware of the manipulative dangers of a John Williams score:
BE BRAVE! BE BRAVE! BE BRAVE! War Horse is due for release on the 13th Jan 2012. It might take us that long to stop weeping.
About The Author