Affleck and Damon Team Up for The Trade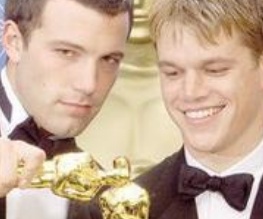 Frankly, it's about time. It's been over a decade since Ben Affleck and Matt Damon received their Oscar for Good Will Hunting, and what have either of them really done since then? Matt Damon's been mocked into oblivion courtesy of Team America: World Police, and Ben Affleck, well, the less said about the "Benifer" years the better. But the dark days are over! Go team Daffleck! (just something we're trying out)
The duo are set to re-team for The Trade, a tale based on the true story of two Yankee pitchers in the 1970s who caused a scandal when they were discovered to have swapped wives. Affleck is in line to direct and possibly star, while Damon looks ready to take on the role of one of the pitchers.
The film's script – written by Curb your Enthusiasm's Dave Mandel- made last year's Black List and according to Deadline, it's got the "feel of a Hal Ashby movie".
We're not sure Affleck's strengths ever really lay in acting, but he's proved himself as a talented wee rogue behind the camera in his directorial debut Gone Baby Gone back in 2007. Will he push to star, or will he concentrate on the behind the scenes action? Only time will tell.
Are you glad that Daffleck (it's gonna be huge) are back on the scene? Let us know!
About The Author