Amanda Seyfried To Star In Red Riding Hood?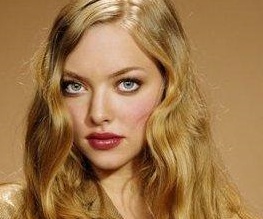 Why Amanda, what big film prospects you have…
Twilight director Catherine Hardwicke has signed up to direct a gothic retelling of Little Red Riding Hood under the watchful eye of Warner Bros. And it looks like the girl in that famous cape will be none other than Amanda Seyfried (of Mamma Mia, Mean Girls and the up-coming Dear John). But nothing's been signed, so we're not out of the woods yet. (couldn't resist)
Word is that Warner Bros hope Hardwicke will infuse the fairytale with her signature (and when we say signature, we mean 'lots of biting') style, by adding in a 'werewolf' aspect to the well known tale. The team hope it to be a dark and gothic tale, with a dangerous romantic element. They might as well just come out and say "we want it to be like Twilight OK, because Twilight made lots and lots of money".
Still, Seyfried seems like a good choice, considering how 'now' she is – she's got three high profile flicks coming our way this year (Dear John, Chloe, Letters To Juliet). All that's left to speculate is who will be taking the role of wolfie? Someone who looks equally fetching in a furry hat and grandma's apron…
Who do you reckon should join Amanda in this classic cross-dressing fairytale? Let us know…
About The Author