Alan Taylor is latest Thor 2 director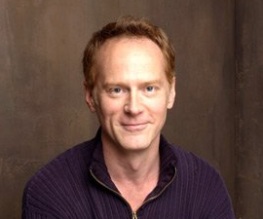 We told you Marvel would get their skates on, didn't we? Just weeks after Monster director Patty Jenkins jumped (or, by the sound of it, was pushed) from post-Avengers superhero sequel Thor 2, a new director has been named – Game of Thrones collaborator Alan Taylor.
Taylor is best known for directing various episodes of the wildly popular HBO fantasy series as well as taking a turn in the little foldy chair for programmes including Deadwood and Mad Men. He has also directed three relatively obscure films, all of which met with rapturous praise upon their release.
Marvel is also hiring a fresh writer to work on Don Payne's script – perhaps this will placate star Natalie Portman, who was reportedly furious to see Jenkins, the first woman ever given the top job on a major superhero film, get fired. Perhaps a combination of Alan Taylor and a less dreadful script would help Portman improve upon her dismal performance
in Thor? Only time will tell…
Do you know more about Alan Taylor than we do? For the love of God tell us something.
About The Author