Alex 'Bill' Winter confirms threequel rumours!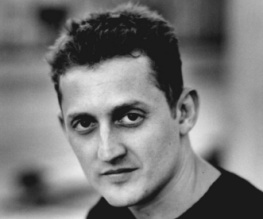 Remember Alex Winter, aka Bill S Preston Esq.? Course you do. Anyway, it turns out that he's corroborated Bill and Ted co-star Keanu Reeves' claims (reported on this site just days ago) that a third Bill and Ted film is in the works!
Talking to MTV, Winter (who now directs commercials and music videos for a living) confirmed that the pair have been planning to reunite for several years and that a script is even now in development.
The biggest challenge has reportedly being creating a story in which the loss of George Carlin's character Rufus would not be too keenly felt. Reeves and Winter are also determined that the threequel should have a story which picks up on Bill and Ted in a way which is entertaining without being contrived (our favourite). The twosome should by now have had huge success with their band Wyld Stallyns, so we can expect some mega riffs and possibly Eddie Van Halen on guitar. Excellent!
About The Author