Amazing Spider-Man 2 to feature Morbius the Living Vampire?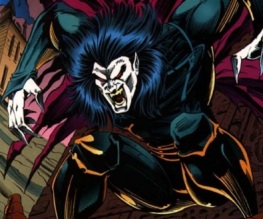 The Amazing Spider-Man 2 already has Jamie Foxx confirmed as Electro and Dane DeHaan as Harry Osborn, so it's a mite surprising to hear that another of Spidey's many foes has been dropped in the mix. Actor Asim Ahmad claims to have been cast as the vampiric Morbius, his personal site stating: "Asim has joined the cast of The Amazing Spider-man 2, to be released May 2, 2014."
The role is reportedly a small one, Ahmad modestly tweeting "Morbius is only mentioned in two pages, not a big part." So, the appearance will probably only be fan service, but it's nice to hear that director Marc Webb is retaining some sense of the comics' extensive universe by dropping in references to its lesser-known players.
For those who don't know, Morbius's story is a tragic one. Only succumbing to the bloodsucking addiction after failing to treat his own rare blood disease, he occupies a similarly tragic space to Dr. Octopus, and the character even went on to star in a separate series, cast as a sympathetic figure. We presume none of this will come up during Ahmad's reportedly brief moment in The Amazing Spider-Man 2, but remember it when you see him. Drop this useless trivia into the post-film conversation and the respect of your fellow movie-goers is all but guaranteed.
About The Author