Amy Adams to play Janis Joplin in Lee Daniels directed biopic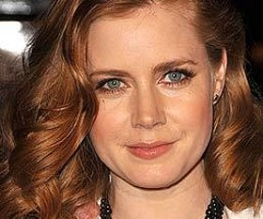 Amy Adams will play Janis Joplin in what feels like the millionth biopic scheduled for a 2013 release. Seriously, pretty much every film you go to see next year is going start with the words: "Based on a true story." However as one of the enlightened individuals in the Best For Film office astutely pointed out, a lot of people have lived and done things, so we guess this biopic trend is going to carry on until… well… the end of time basically.
Amy Adams has been attached to the project – currently running with the title Get It While You Can – after 2010 but has only just been officially confirmed to portray the troubled singer since Renée Zellweger declined to take the role. It has also been reported that Precious' Lee Daniels is in serious talks to direct. Given the trials and tribulations Janis Joplin faced due to a life-long dependency on drugs and alcohol, it's a fair bet that this biopic will be a decidedly unglamorous affair and as Precious was certainly no lighthearted stroll in the park we think Daniels is great choice for director. Having just witnessed the usually clean and pristine Amy Adams turning in a surprisingly convincing performance as a bedraggled nutcase in On The Road we're also on board with her casting.
The film is due to start shooting in early 2013 but they'd better get a move on as there is another Janis Japlin biopic in the works being produced by Tony Newman, who has also had the good fortune to have secured the rights to twenty-one of Joplin's songs. Honestly, 2013 has biopics coming out of its ears! We guess what we're really confused about is why noone's making a bio-pic about us? What, you're trying to tell us there's no audience for a film about a girl who collects onesies and knows all the lyrics to the advert for Um Bongo? You're telling us that's not gold?!
About The Author