Andrew Dominik to direct Coogan's Trade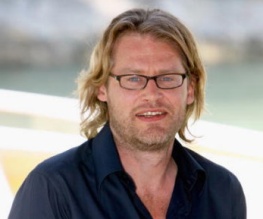 Andrew Dominik, direct of Chopper and The Assassination of Jesse James, is directing Brad Pitt again in Coogan's Trade. The tale of a Mob enforcer investigating a heist at a protected poker game, the project has attracted an cast list that reads like a who's who of hot, vaguely macho acting talent.
Starring alongside Pitt will be Javier Bardem, Mark Ruffalo, Sam Rockwell, Casey Affleck, Ray Liotta, Richard Jenkins and James Gandolfini. Not only does this sound like a dream ensemble, but also a great night of hard drinking. I wonder who would be under the table first? Maybe Casey. Last man standing? My money's on Gandolfini.
It seems the cream of the acting crop are lining up to work with Dominik, which is hardly surprising when you consider he illicited a career best performance from Eric Bana in Chopper, and Casey Affleck got an Oscar nod for Jesse James. He also gets great work from Brad. Unlike Tarantino. Who doesn't.
About The Author