Juliette Lewis signs up for Hick and joins Single Shot cast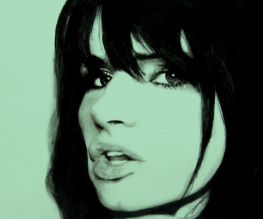 There's only one way to make a film entitled Hick hot, and that's three crazy, beautiful words: Juliette Freakin' Lewis.
Variety reports that the natural-born, killer-sexy Lewis has signed on to indie-thriller Hick, the film adaptation of Andrea Portes' coming-of-age novel of the same name. The story chronicles the life of Luli, a 13-year-old Nebraskan girl, and follows her escape from a broken home to the haven of synthetic dreams, crack-whores and laterally sexual call-girls – Las Vegas.
Set to be directed by Derick Martini (Lymelife), the film stars Kick-Ass mini-dynamo Chloe Moretz and teen-drama/ soft-porn Gossip Girl's Blake Lively, but not even 11-year old hit-girls or coke-addled, debaucherous debutantes can command audiences like the mad sexiness and endearing psychosis that is Juliette Lewis. And movie-makers (if only mostly indie ones) know it. Lewis has also been queued to join the cast and pump up the celluloid-intensity of Coen-Brothers-esque Single Shot, with Juno Temple and Emily Mortimer. Another book-to-screen adaptation, the film follows a poacher who accidentally kills a runaway girl, who in turn just happens to be stashing a whack-load of money.
Potential massive bloodshed and white-trash sentiments? These are indeed scripts made in Juliette Lewis type-cast heaven.
Lewis will be on the set of Hick this month, moving over to Single Shot in April. There's no word yet on the roles the deliciously unhinged one will play in either of the films, but who the hell cares. Only one thing is relevant: It's Juliette Freakin' Lewis.
About The Author