Angelina Jolie prepares to start Maleficent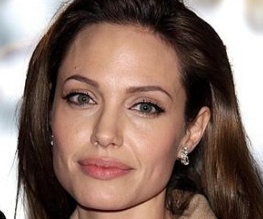 Not yet bored of A-lister evil fairy-folk? After shoving new trailers for Charlize-Theron-fest Snow White And The Huntsman and Julia-Roberts-town Mirror Mirror in our faces, it looks like we can look forward to another evil sexy queen-pot in the shape of Angelina Jolie's Maleficent. And rather sooner than we first expected.
We weren't totally sure what order Angie was going to take her next few films – she's still sorting out details of her Cleopatra biopic, her collaboration with Luc Besson is falling by the wayside, and whilst speaking at the Berlin Film Festival she's confirmed that her next acting project will be a Disney one. And unless she's agreed to sign up to Cars 3: This Time Is Even Car-ier , that means Maleficent – the alternative take on Sleeping Beauty. Those familiar with Wicked will be au fait with the concept; it's a classic fairytale told from another point of view, and this time it's the turn of everyone's favourite Christening-ruiner to tell her side of the spinning-wheel story.
So who is going to be playing Jolie's lethargic victim? Money on Kristen Stewart? Please don't be Kristen Stewart.
About The Author