Anne Hathaway to play Catwoman!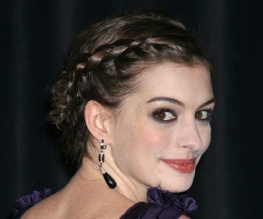 The cast list for Chris Nolan's third and final Batman film The Dark Knight Rises is almost complete, with two villains finally confirmed last night.
After one of the most starstudded casting calls of recent years, actresses including Natalie Portman and Scarlett Johansson auditioned for the iconic role of Selina Kyle/Catwoman but lost out to Love and Other Drugs star Anne Hathaway.
We've known about Inception star Tom Hardy's involvement for some time and the smart money was on him playing pumped-up supervillain Bane, but it's always nice to have our suspicions confirmed. Now we just need to find out who'll be playing Bruce Wayne's new love interest and the cast will be pretty much sewn up! Rumours concerning an appearance from Talia al Ghul are still rife, but for now you'll have to watch this space…
About The Author