Anvil! director to tackle Hitchcock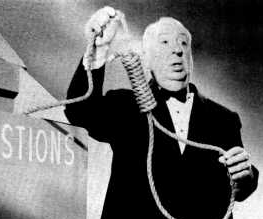 Hooray, is the word you're looking for. Sacha Gervasi, the man who made the Finest Documentary Of All Time – also known as Anvil! The Story of Anvil – looks set to bring us a new dissertation on another of the 20th century's cultural icons, and this time his focus will be on none other than the blonde-bothering, cameo-loving master of suspense himself, Alfred Hitchcock.
Set to be the director's first foray into feature territory, the source material will be Stephen Rebello's 1990 book Alfred Hitchcock and the Making of Psycho, at least as a starting point. Really though, the potential for this one is endless. Hitch had quite a propensity for creepiness himself, if the stories of his obsession with his leading ladies are to be believed.
The big question though, is who will play Hitchcock himself? The names don't exactly roll off the tongue, but I'll throw one at you because I love you – three words: Philip Seymour Hoffman. That is all.
About The Author