Annie to be played by Quvenzhané Wallis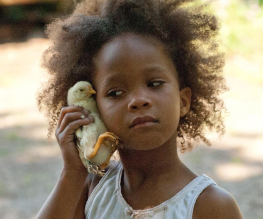 Despite Beasts of the Southern Wild failing to bag any Oscar wins this year, the film's young star Quvenzhané Wallis has scored a starring role as orphaned Annie in Jay-Z's (yes, Jay-Z) all-singing, all-dancing Annie remake. Wallis will replace Willow Smith, who was previously set to play the part but development for the film took so long that Smith – at 12 years old – was considered too old the play the young orphan. Welcome to Hollywood, Willow.
Good news for Wallis, though. She impressed the world with her adorable and natural talent in Benh Zeitlin's heartfelt Beasts of the Southern Wild, and is prepared to take on a completely different role in the modern re-imagining of Annie. Jay-Z is set to produce the film, alongside James Lassiter, Jada Pinkett Smith and Will Smith. Will Gluck (Easy A) is set to direct the Broadway musical adaptation, with filming set to begin later this year.
Annie may no longer be the fuzzy ginger-haired, fair skinned cutie pie played so well by Aileen Quinn in 1982's Annie, but Quvenzhané Wallis is sure to bring a whole new barrel of adorable to the role. The child star will be starring alongside some huuuuge names beforehand in Steve McQueen's Twelve Years a Slave – due for release later this year. Michael Fassbender, Brad Pitt, Benedict Cumberbatch and Paul Giamatti are just a few of Wallis' co-stars. At 9 years old, she's already got a more impressive CV than you and I put together. Brilliant.
Think Quvenzhané Wallis is the right 9-year-old for the job? Let us know!
About The Author