Ant-Man releases behind the scenes peek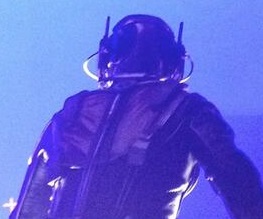 Sigh! Oh, Edgar Wright, you really are such a tease. It was all the way back in July of last year that he gave us our first taste of his upcoming Marvel project Ant-Man. With the help of a stunt team he produced just under a minute of test footage which was revealed at Comic-con and sent the rest of us scrambling to YouTube for just a glimpse of the sloppy angled camera copies that had made it online. Even through the grainy quality we caught on to his vision (which was slick, action-packed and cool-as-a-cucumber) hook, line and sinker.
And then it went all quiet on the superhero front (we're inclined to forgive him for this oversight however as he was being productive completing the Cornetto trilogy with Simon Pegg and The World's End). It took almost a year for Wright to let us know that the script was done and dusted before more good news arrived with the pulling forward of it's release date from November 6th to July 31st, 2015. Now, to add more fuel to our burning desire, Mr. Wright has taken to twitter with another bit of torment.
Now I'm back in LA, it's high time to finish a little something I've been working on… pic.twitter.com/ko3u1q45C4

— edgarwright (@edgarwright) October 2, 2013
With no casting info yet available we can only assume that the pic is a throwback to the filming of the test footage. But the sentiment implies that the flick is, or will soon be, moving into the pre-production stage in preparation for Summer and the kick-off of Phase 3 of the Marvel Universe film franchise.
About The Author