Antoine Fuqua to make Tupac biopic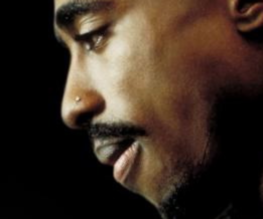 You have to say it seems a pretty good fit. The man who coaxed a snarling, street-smart, Oscar-winning performance from Denzel Washington in urban bent-copper opus Training Day has signed up to direct a film based on the life of Tupac Shakur, hip-hop legend and apparent source of never-ending cascade of posthumous albums.
2Pac, as he was known professionally, was a leading figure in 90s hip-hop, and was almost as well known for various controversies as he was for his music career. Court cases and prison sentences formed part of the mystique, but it was his prominent role in the legendary east vs west coast hip-hop rivalry that some contend led to his untimely death in 1996, when he was gunned down in Las Vegas after having attended a Mike Tyson bout. The case has never been sold, but conspiracy theories abound and Nick Broomfield's 2002 documentary Biggie & Tupac – a film which played a significant role in getting the murder case reopened – pointed a hesitant finger at Suge Knight, head of Death Row Records – Shakur's former label.
No word yet on whether Fuqua will be having a stab at solving one of the modern music scene's most intriguing puzzles, nor on who he will cast as his lead. Personal suggestion is Wood Harris from The Wire, who if nothing else looks the part in a do-rag, but that won't happen. Any suggestions?
About The Author