Argo inflames Iran into taking Hollywood to court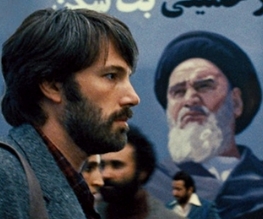 Late last Monday in Tehran, a closed screening of the movie Argo was held for a select few movie critics and cultural officials of Iran. Dubbed "The Hoax of Hollywood", it was quickly followed by a decision to haul Hollywood in to court in order on the charge of "unrealistic portrayal".
Iran's major problem with the flick seems to be in the depiction of its people as "too violent". Affleck has come under fire for glossing over the complicated reasons for the initial crisis as well as ignoring previous documentaries that covered the Embassy storming in (we are assuming) a more neutral fashion. The long and short of it is that the country has branded Argo a "violation of international cultural norms" and have brought in French lawyer Isabelle Coutant-Peyre (infamous for representing Latin American terrorist 'Carlos the Jackal' to look over the proceedings of the case.
Argo, which recently won Picture of the Year at the Academy Awards, recounts the madcap plan concocted by the CIA in liaison with Hollywood that saw the return of six Embassy staffers safely home. The premise has meant that Iran has judiciously labelled it to be anti-Iran propaganda with a pro-CIA vibe.
So what do we think? Will Iran succeed in its bid to bring Hollywood to heel? Is there any merit to their claims? Tell us your unbiased opinion here!
About The Author