Avatar Finally Knocked Off No 1 Spot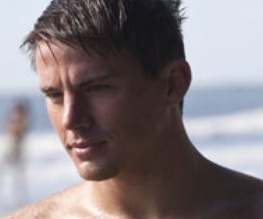 Whew! We were beginning to think that it would never happen, and our site would only be able to report news like 'Avatar Is Still Really Good' and 'James Cameron Makes Even More Cash' until our fingers were worn down to the bone. But thankfully, this is not so.The US box office finally has a new number one- Dear John has replaced Avatar as the USA's current movie of choice. So who is the young David that has knocked the mighty Goliath from his tower?
Dear John is a romantic tearjerker; a story about a girl (Amanda Seyfried of MammaMia) who falls in love with a solider (Channing Tatum). After he is deployed to war, they stay in touch via letter, each one learning to depend on the other's correspondance. This might be enough to get your lips blubbering, but if you're still wondering what the big deal is, you should know that it's based on a novel by Nicholas Sparks, penner of mega-hit The Notebook. That fact alone is enough to send girls everywhere rushing to the nearest cinema, Valentine-duty-bound boyfriends in tow.
In the UK Avatar still reigns supreme, but the change in the US might also spell a shift over here. So what's going to be the one to knock Avatar off the UK chart? Only time will tell…
Seen something you think will knock Avatar off the top spot in the UK? Let us know!
About The Author