BAFTA Nominations Announced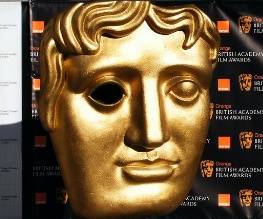 The nominations for BAFTA 2010 are in, and surprisingly, it's a pretty mixed bag. Despite the much-hyped domination of James Cameron's Avatar for a million trillion weeks running at the box office, the epic is sharing its lead position of eight nominations with two other films – acclaimed drama The Hurt Locker and 2009's standout British work An Education.
Only one nomination behind the three leaders is Neil Blomkamp's District 9 with seven, while Tarantino's Inglourious Basterds and the brilliant Up in the Air both have six. This spreading around of the nomination-y goodness should see a large range of films pick up awards, saving us all from one of those Lord of the Rings-esque years where we hear the same theme music played 12 times and the same director get sheepishly up on stage with no-one left to thank but the guy from the sandwich shop down the road.
Up for Best Picture are Avatar, The Hurt Locker, Up in the Air, An Education and hard-hitting drama Precious that's yet to hit cinemas here in the UK. Surprising to see neither Precious's Lee Daniels or Up in the Air's Jason Reitman up for Best Director – instead it's Tarantino and Blomkamp, plus the predictable James Cameron and The Hurt Locker's Katherine Bigelow, with An Education's Lone Scherfig representing for the Brits.
Considering it is a British awards ceremony, it's always nice to see some local talent in amongst the big Hollywood blockbusters, particularly in the categories that aren't specifically for British films. Andy Serkis and Colin Firth have gained well-deserved nominations in the Best Leading Actor category alongside Yanks Jeff Bridges for Crazy Heart, Jeremy Renner for The Hurt Locker and George Clooney for Up in the Air. Carey Mulligan's flying the flag in the Leading Actress category, joined by Gabourey Sidibe for Precious, Audrey Tautou for Coco Before Chanel and Saoirse Ronan for The Lovely Bones.
The awards ceremony will take place on Sunday February 21st. Should make for some interesting winter's night viewing!
What do you think of this year's noms? Surprised at Avatar's relatively quiet appearance? Think there should be more local names up there? Let us know!
About The Author