Sundance 2010 Launches Tonight!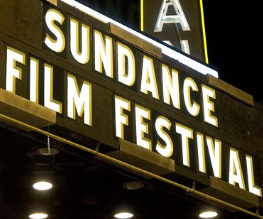 It seems like only yesterday that Sundance critics were raving about little known films Precious and (500) Days Of Summer, but believe it or not, it's that time of year again!
The Sundance Film Festival, a Utah-based independent film festival, celebrates undiscovered film talent from around the world, and prides itself on promoting micro-budget quality flicks. Considering the recent massive success of high budget films like Avatar, Harry Potter and The Half-Blood Prince and Up, it will be a nice change to uncover some brilliant films with a less inflated budget.
So what is there to look forward to? The critics gain access to the films this very evening, but so far we've heard interesting whispers about Ben Affleck's drama The Company Men, Joseph Gordon-Levitt in Hesher, and Allen Ginsberg biopic entitled HOWL. Hopefully as of tomorrow the opinions will come flooding in, but if you're interested in viewing the entire film list you can do so here.
The festival is open from now until the 31st January, with awards given out on the 30th. Check back for more Sundance news over the coming days, and stay ahead of the masses in terms of what films to look out for in the coming year.
About The Author