Ben Stiller to direct horror film The Mountain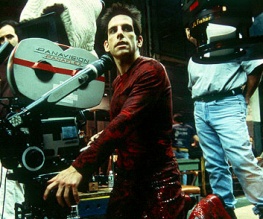 Comedian, actor and director Ben Stiller is to direct his first horror film. The Mountain is apparently going to be based on Edith Wharton's seminal 1917 novel Summer.
Total Film describes The Mountain as being "about a young woman who stumbles upon a mysterious object that forces her to examine the secrets of her past".
So far, so Summer (there's an e-text here if you've not read it) – the novel, which is set in turn-of-the-century New England, deals with the then-taboo subject of a young woman's sexual awakening and the ways in which her life changes after she's given a brooch. But whence comes the horror? Some sources are saying The Mountain could be along the lines of Rosemary's Baby, which is enough reason for us to be excited.
In any event, we're sure Stiller knows what he's doing – his career as a director has been pretty impressive, with hits like Reality Bites, Zoolander and Tropic Thunder all cluttering up his CV (along with The Cable Guy, but we shan't mention that). Reality Bites writer Helen Childress is also attached to tackle the script. Watch this space…
About The Author