New trailer and posters for Sherlock Holmes: A Game of Shadows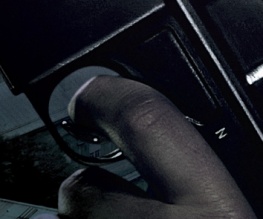 With just under two months to go until its release, another trailer and some shiny character posters have been released for Sherlock Holmes: A Game of Shadows. And guess what? All of it's deeply dull. Still, let's start with the trailer.
In A Game of Shadows, which seems to be borrowing indiscriminately from the Moriarty-era Conan Doyle short stories, Professor Moriarty (Jared Harris) is trying to bring about "the collapse of Western civilisation". For some reason. Holmes (Robert Downey Jr), his pathetic sidekick Watson (Jude Law) and a gypsy of some description (Noomi Rapace) have to stop him by running through a wood in slow motion whilst it gets shot to shit.
What? That's it, that's all I picked up. I think we may have seen a flicker of Col. Sebastian Moran in there somewhere, and that castle on the cliff was definitely hinting at a Reichenbach Falls moment. But apart from that it's just going to be more Victorian sets getting blown up by Guy Ritchie in his desperate quest to just wear us all down and stop us noticing that he's been MAKING THE SAME DAMN FILM OVER AND OVER AGAIN FOR TWENTY BASTARD YEARS.
Oh, have you still not seen the trailer? Here it is:
[swfobj src="http://cdn.springboard.gorillanation.com/mediaplayer/springboard/video/ci030/39/376709/" width="480″ height="320″]
See? Nonsense. The character posters, about which I have nothing to say whatsoever, are below. Click to biggify (or don't):
Sherlock Holmes: A Game of Shadows is out on December 16th. It's far too late to do anything about it.
About The Author